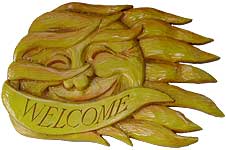 Carefully and tastefully restored
to retain its original features, the ground floor apartment in this old sea captain's house nevertheless offers all the modern conveniences and comfort we expect today, with style and luxury.
Boasting six-rooms, two bedrooms and two bathrooms, the apartment sleeps four to six. Should you wish to sleep six people, a double sleeper sofa in the livingroom makes this possible.
This beautiful apartment is furnished with a combination of English and American period antiques. An interesting mix of English and American art hangs on the walls, including original oils and watercolors, pencil and charcoal drawings, needleworks, photographs and art posters. All the wood floors have been refinished to a satiny sheen. Dine off fine English china in the Dining Room or take a casual meal at the old scrubbed pine table.
Wireless internet is free and there is an i-Mac computer running OSX provided – or connect wirelessly with your own laptop, smartphone or tablet.
Sometimes you need a break from high-speed technology, so relax on the large private deck, or light a fire in the traditional New England wood burning stove and spend a cozy evening by the fireside.
Remember, we are Pet Friendly, but don't worry if you aren't a pet lover. The apartment is cleaned to very high standards, including using a vacuum that is approved for allergy sufferers.
To save you the hassle of shopping when you first arrive, we can provide Welcome Packs or Baskets to suit your requirements. These can range from a simple basket of bread, milk, tea, coffee and beverages to more extensive selections, including wine, fish chowders, lobster stew and local gourmet foods. Visit Welcome Packs on the House Information section of the site.