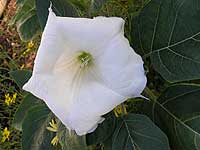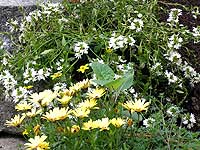 To save you the hassle
of shopping when you first arrive, we can provide a choice of Welcome Packs designed to get your holiday off to the right start. Choose a welcome pack in advance, then just sit back, relax and enjoy!
If you or your guests have any special requirements, we will be happy to tailor a grocery pack to your specific needs, please contact us.
Standard Pack – Cost $50
6-pack Poland Spring Sparkling Mineral Water 16.9 fl oz (0.5L)
25 bags Taylors of Harrogate English Breakfast Tea
12 ozs (340g) Rock City Coffee, Organic Breakwater Blend. Roasted in Rockland, smooth blend with a rich taste
½ Gal (1.89L) Oakhurst Maine Milk. Please specify – whole, 2% or skim
Loaf of Borealis Bread. Please specify – wholewheat or italian
Tub of Land-O-Lakes light butter
½ Gal (1.89L) Odwalla Orange Juice
12 ozs (340g) Maine Blueberry Preserve
Fruit – 3 grapefruit, 3 oranges, 3 bananas, 3 apples
Premium Pack – Cost $80
Everything in the Standard Pack, plus:
6-pack Beer, Maine micro-brewery IPA
1 bottle Yellow Tail Australian Merlot
1 bottle Yellow Tail Australian Chardonnay
Occasionally it may be necessary to substitute goods of an equivalent quality
Home | Downstairs Apartment | Upstairs Apartment | House Information | Contact Us | About Rockland | About the Area | Getting Here | Testimonials
Vacation Rentals in Maine: The Captain Zadoc F. Brewster House • 4 Bay View Square • Rockland • Maine 04841 • USA
Tel: 1 207 319 2789 • Email:
info@bayviewsquare.com
• Skype: debencurlew
Site designed, programmed and hosted by Bmarkweb Ltd